About RealMoneyGames.org
Maybe you're bored, I don't know, but either way you've made it to the "about" section of a website. Bad day eh?
I'll try and reward your wandering/accidental clicks with some fairly interesting information about me and this site. If you have questions about games rather than about this site though, try the games for real money FAQ.
Who am I?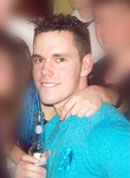 My name is Greg and I live in Wales in the UK.
I play poker for money mostly, but I do enjoy dabbling in the games sections of websites. I have a poker strategy website called ThePokerBank.com, which is geared toward everything Texas Hold'em. If you're interested in playing poker online you should check it out.
What's the aim of this site?
There seems to be hundreds of information sites out there on the sportsbetting, casino and poker sections of online gambling sites, but nothing on the games/arcade section (which I enjoy greatly).
Therefore, the aim of this site is to become one big useful and informative site about real money games online and where to play them.
Why is it a .org and not a .com?
The .com was taken and all that was left was the .org. I guess I could have got a totally different domain name with a .com but "realmoneygames" seemed incredibly apt, so I went for it regardless.
Honestly, I did try to get the .com but I had no luck. .orgs are way cooler anyway so I don't care.
Why should I trust your reviews?
Because I'm opinionated. I also have far more experience than I should have when it comes to playing games for cash online, so I know a lot about what's good and what's not good.
As with anything that's put on the Internet, you should be wary of trusting it. However, hopefully I seem like a cool enough guy to trust when it comes to reviewing games and whatnot.
What's your favourite colour?
Blue. Definitely not green.